Focuslight designs and produces Wide-Angle diffusers with 1D/2D Field of Illumination (FOI) up to 160°x 120°, which can provide a wide selection of profiles from flat-top, bat-wing, stepped profile, offset, or customized homogeneous intensity distribution. Focuslight diffusers are refractive based optical elements (ROEs) with cylindrical array structures, which are applicable for various light sources including collimated, less collimated or diverging light sources, such as DPSSL, EEL or VCSEL.
Laser source + Focuslight Diffusers = 2D FOI profile of radiant intensity

Focuslight ROE based diffusers are designed using ray-tracing methodology with use of high-index materials to achieve Ultra-Wide angles of up to 160° full width, while wave-optical optimization completes the desired intensity distribution to a homogeneous profile, combining refractive and diffractive functionality of the precisely defined surface structure.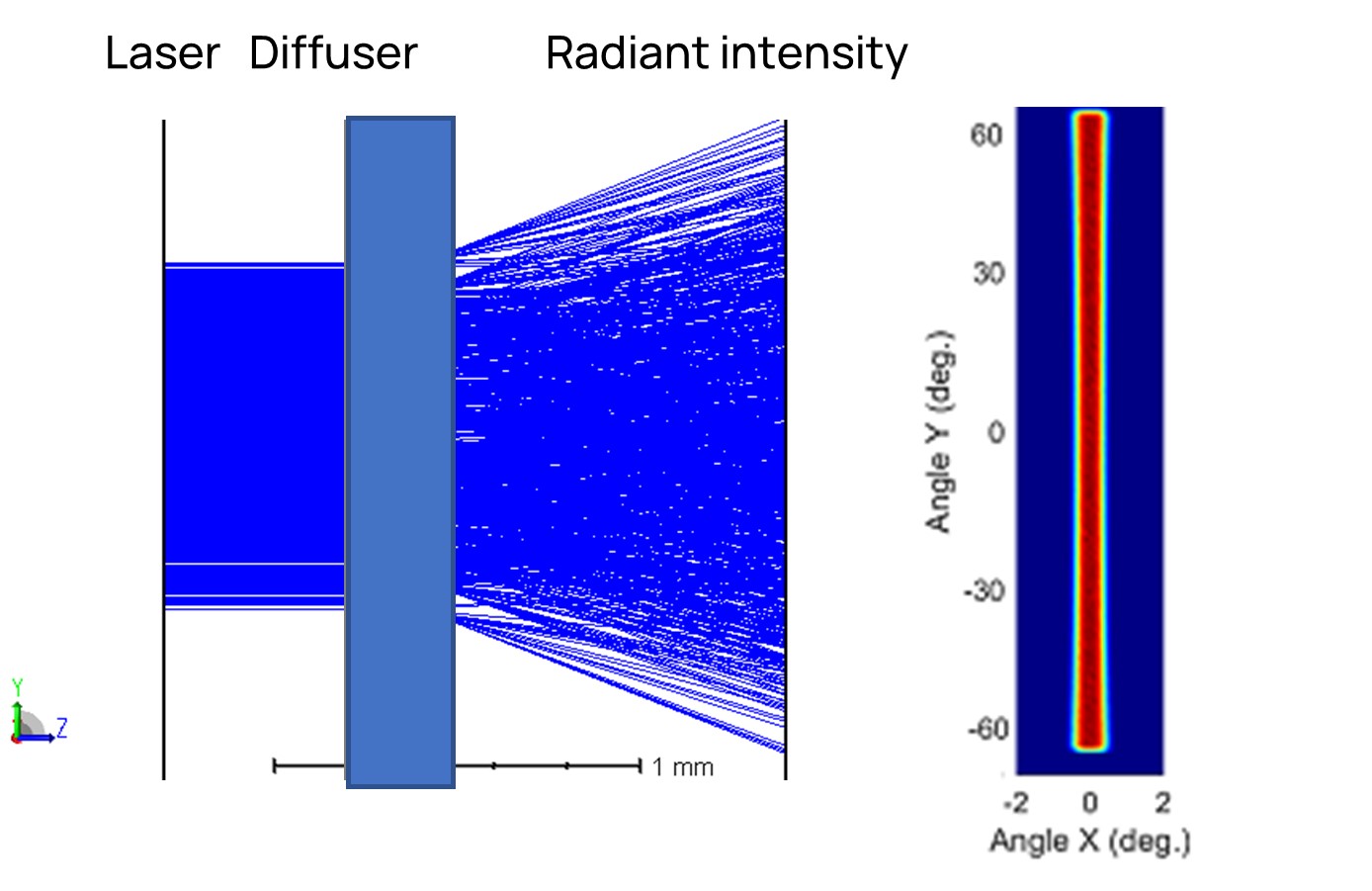 With two diffusers, 2D field distributions are created, to enable one-shot illumination of the surrounding, optimized for LiDAR or machine vision. These wide angles are possible by using high refractive index glasses in combination with our unique wafer processing technology with complementary polishing, delivering smallest scattering, highest performance stability and maximum transmission.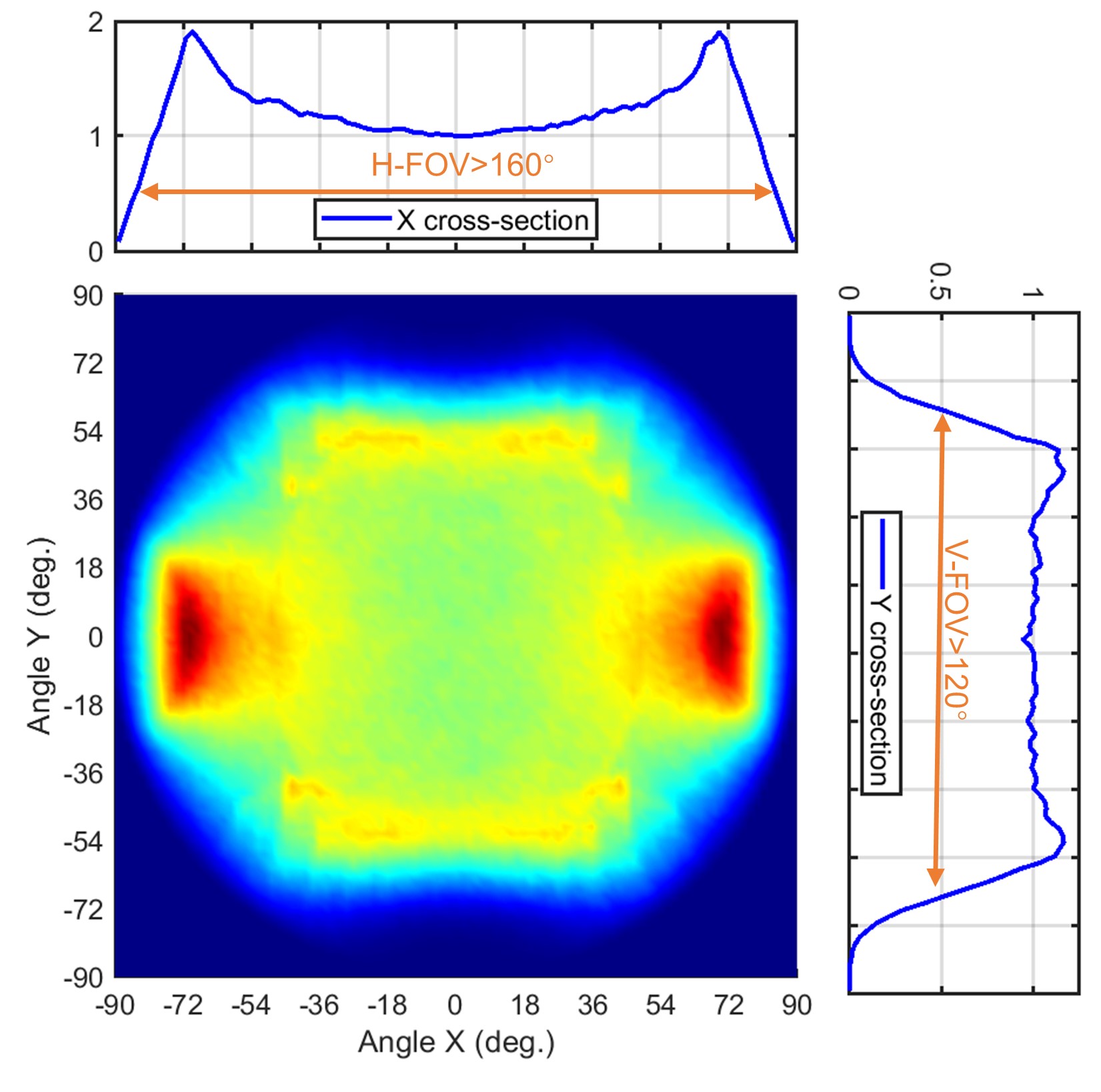 Radiant Intensity of 160°x 120° Diffusers
The main properties of Focuslight WAD are as follows:
- ROEs 1D micro lens array (MLA) diffusers
- Freedom to combine 1D diffusers for a 2D FOI: H x V angles (e.g., 60°x 45° 120°x 20°, 150°x 150°, 120°x 100°)
- High transmission efficiency up to 92% (AR coated)
- No zero-order, No 'hot spot', eye safety
- Wide FOI angles (e.g., 160°)
- High uniformity >90%
- Glass material