Upcoming Event | Matching Diode Lasers and Their Applications with Beam Shaping Micro-Optics
On July 20th, 2022, Focuslight will be presenting at Vision Spectra, a webinar organized by Photonics Spectra magazine. Mr. Dirk Hauschild, Head of R&D for Focuslight Laser Optics Business Unit, will give a speech entitled "Matching Diode Lasers and Their Applications with Beam Shaping Micro-Optics".
Abstract
Every photonic application aims toward quality, precision, and speed. The latter is to improve performance and reduce costs for market advantage. This requires the efficient use of laser power, making every photon count. Focuslight designs and delivers high-quality micro-optics from components to industrial beam shaping systems, in which the full potential of laser sources is utilized – be it diode laser, e.g., edge emitters or VCSEL, DPSSL, or other light sources.

Anamorphic collimation optics to maximize coupling efficiency in fiber lasers, wide-angle diffusers with up to 160° FOV for DMS or machine vision, homogeneous illumination with contrasts close to 1% for lithography, or micro-optical assemblies for complex beam shaping solutions - the resulting beam shapes can be designed, manufactured, and controlled with 30 years experiences in designs that enable and improve applications. All our micro-optics are produced on a wafer-level technology up to 300mm in size with a wide variety of materials, including fused silica, high-index materials, and silicon. This allows the quickly scalable optimization of existing technology and the creation of new applications with the highest power levels beyond market standards. We will present an overview of possibilities to shape a wide range of diode lasers, your resulting-added benefits, and give an outlook into the future.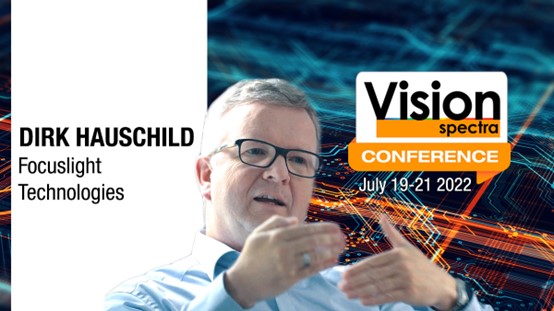 Speaker
Dirk Hauschild, the Head of Research and Development at Focuslight's Laser Optics Business Unit and is responsible for the product development and introduction of new technologies and optical solutions. With more than 25 years of experience in R&D and Product Management, he has profound know-how and knowledge about industrial photonics solutions. In 1994 he got his diploma degree in electrical engineering at the Technical University of Braunschweig, Germany, for the development and characterization of waveguides and next-generation fiber lasers.
Our Strength
Beam Shaping Excellence
Focuslight adopts wafer-level simultaneous structuring process to manufacture micro-optic components, enabling high-precision aspheric structures at micro-nanometer scale on various inorganic materials. The free-form micro-optics can realize various beam shaping purposes, such as fast/slow axis collimation, beam coupling, beam homogenization, and beam diffusion for lasers, etc.
Lean Production & Manufacturing Excellence
Focuslight applies lean manufacturing practices to the company's manufacturing system: our unique wafer-based processing technology produces tens of thousands of lenses from high-grade glass and crystal on a single wafer, with a consistently high level of quality. We have developed and established optical coating capabilities, not only to meet the demand for optical coating of our own products but also to provide optical coating services to customers. With technology innovation, as well as continuous improvements in applying automation, we keep improving our production efficiency and yield, making us possible to sustainably meet the growing demand worldwide.
Webinar Introduction
The Vision Spectra Conference gathers the leading names and thinkers in the machine vision industry – all in one place, over three days in July. Hear from more than 30 brilliant speakers and discover new, innovative companies that are transforming the industry. Tune in for the latest on inspection, vision-guided robotics, warehousing and logistics, and new advances in systems and components.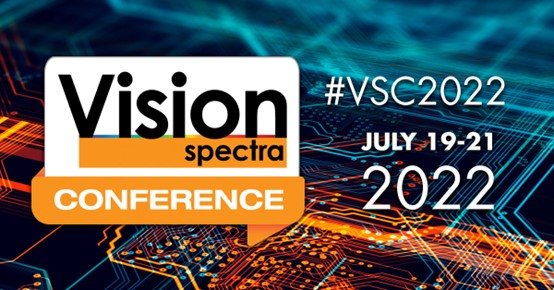 Please scan the QR code or click here for free registration. You can either watch it live or on demand!